Club Med Bali, Indonesia
| | |
| --- | --- |
| Resort: | Indonesia |
| Operator: | Club Med |
| Destination: | Asia |
| Price From: | Contact for latest offers |
Discover the tropical paradise of Bali via the relaxing zen-inspired resort of Club Med Bali. This ultra contemporary holiday complex is situated on the Nusa Dua coastline, with access to white sandy beaches and a turquoise sea, where a multitude of water sports can be learned and enjoyed.
Delight in exquisite Indonesian cuisine while the palm trees rustle overhead and you contemplate which activities included in your all-inclusive package you'd like to try later that day. With its impressive spa facilities, this is a resort that lends itself to emptying your mind of work stress. Instead, it encourages you to make the most of your well earned break and embrace the pampering atmosphere.
Bars
The Beach Bar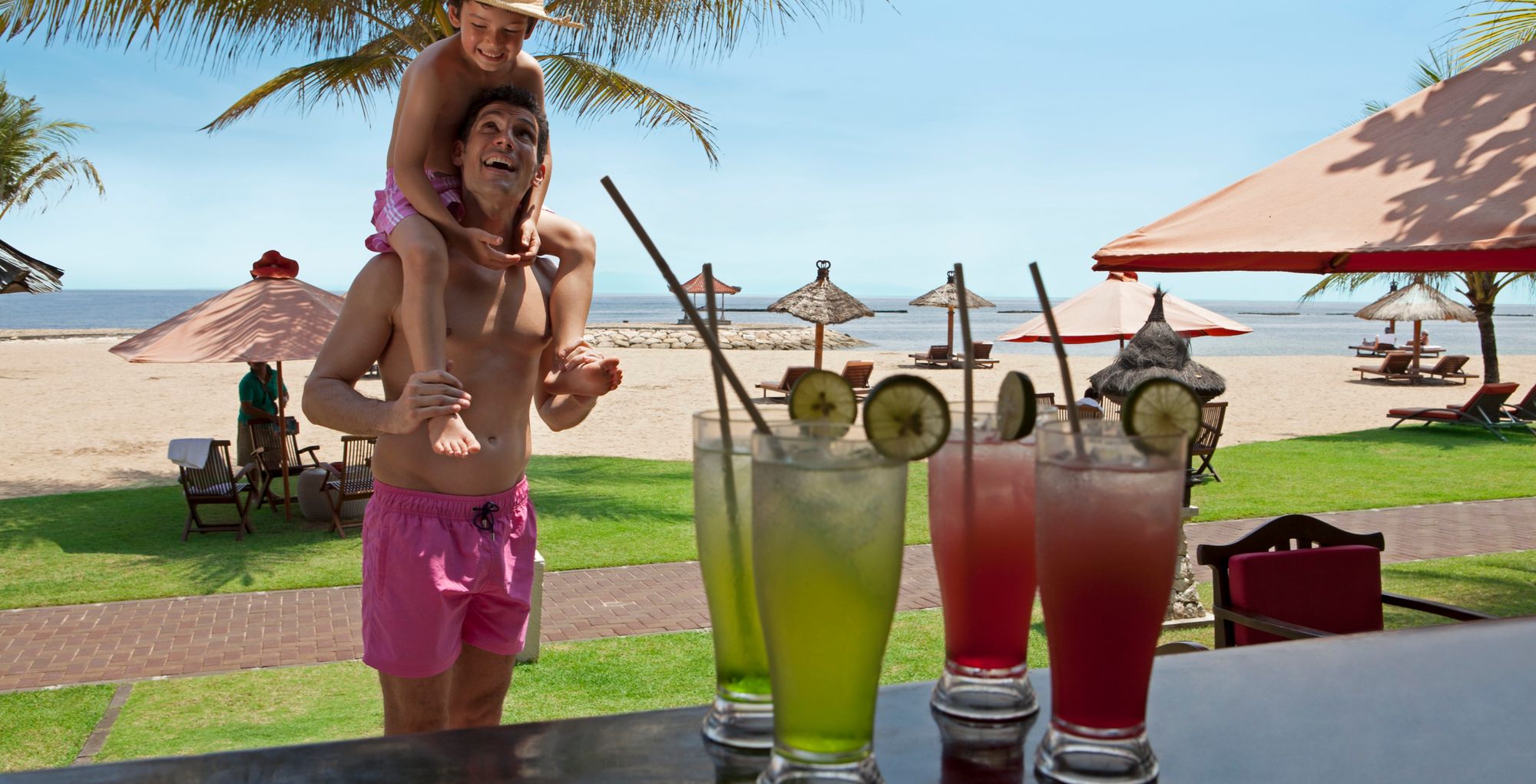 Staring out at the ocean, with the sand beneath your toes as you enjoy your drink, is surely a goal for everyone who enjoys a beach holiday? The Beach Bar is ideal for this purpose, located as it is, right on the beach, offering a full menu of alcoholic beverages.
The Deck Bar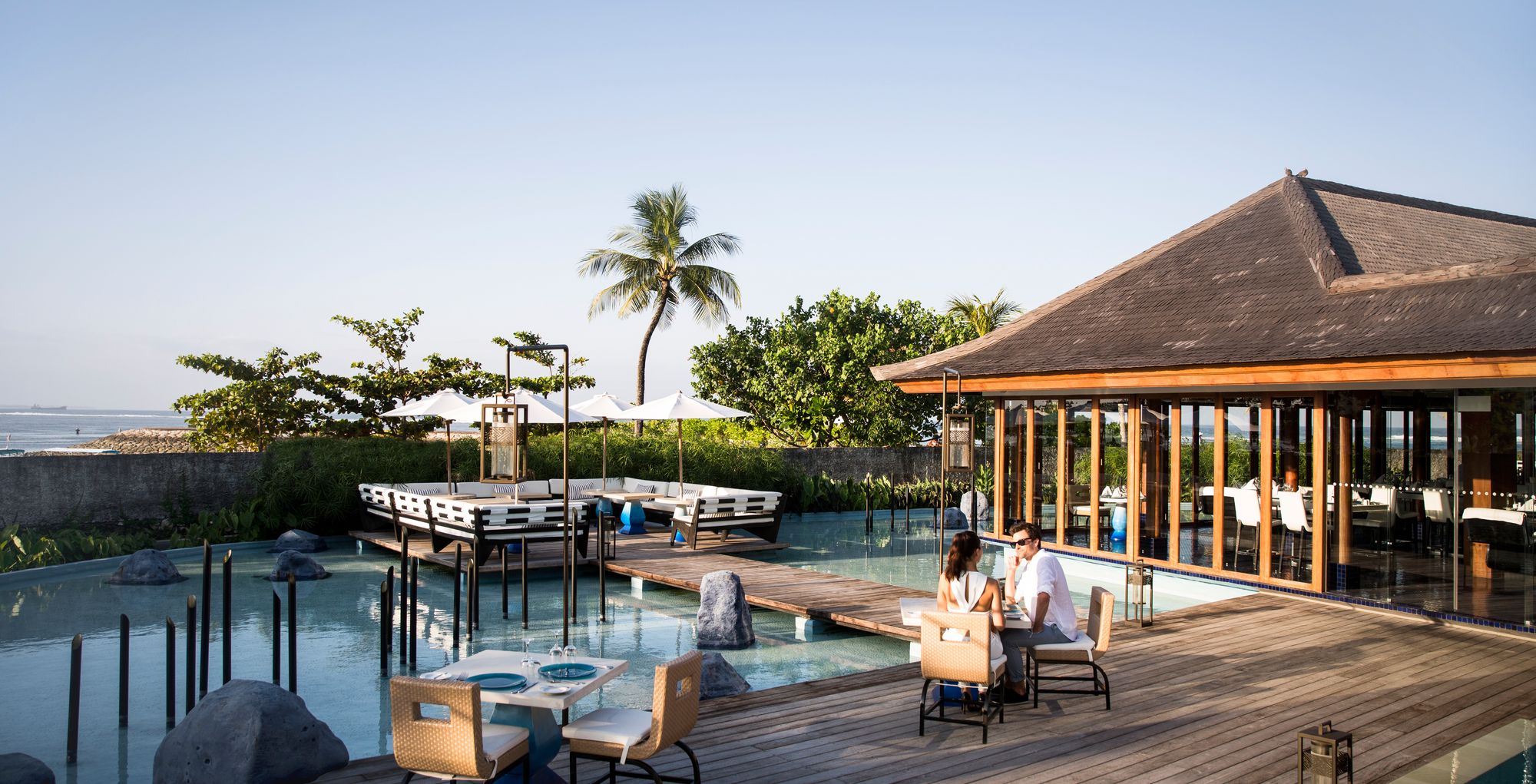 The terrace of The Deck Bar is another location to enjoy a drink in the evening, while the tranquil waters lap serenely below you. There's a wine cellar here to give you plenty of choice.
The Kintamani Pool Bar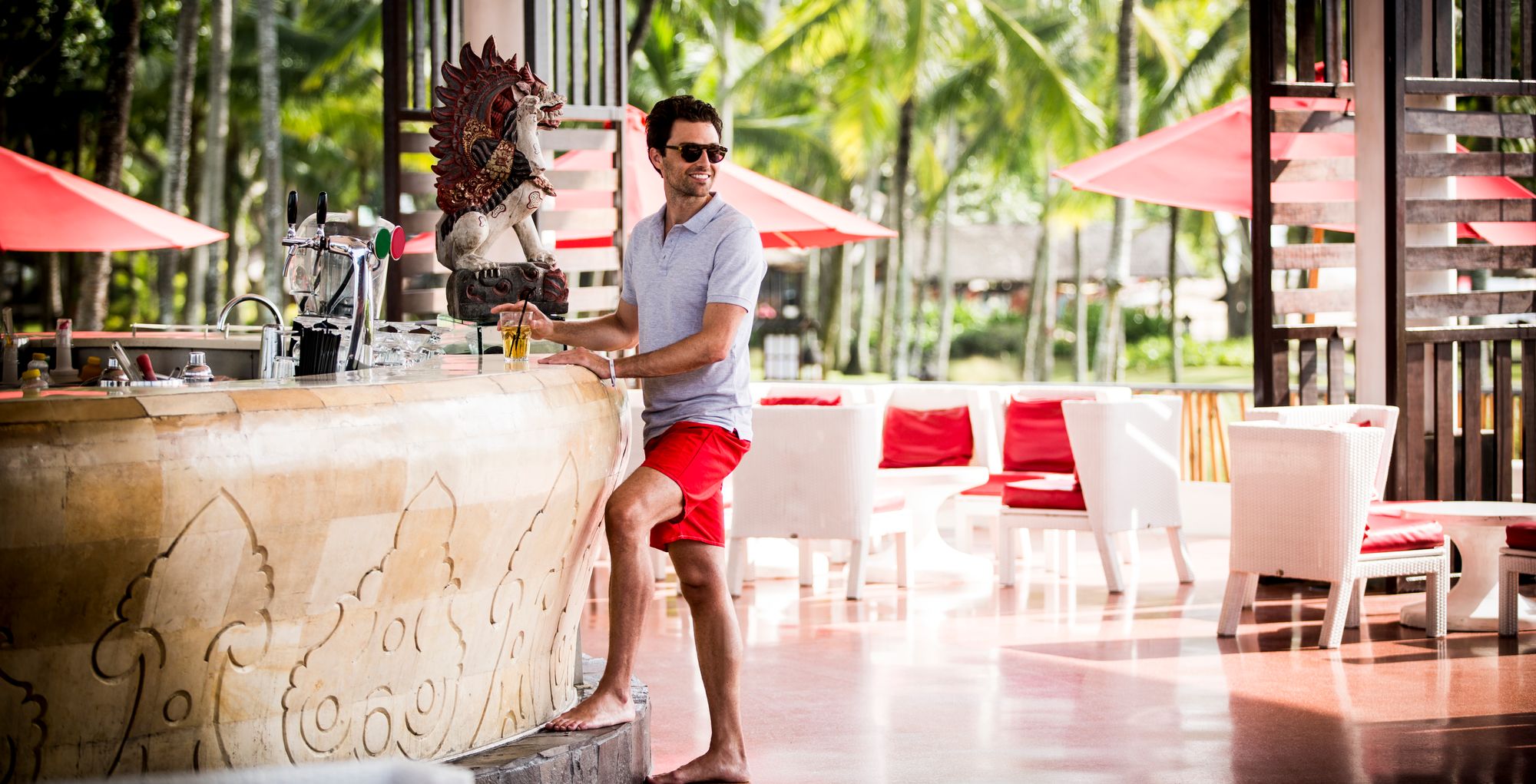 To cool down on a hot day, you can also buy refreshments at The Kintamani pool bar.
Restaurants
The Agung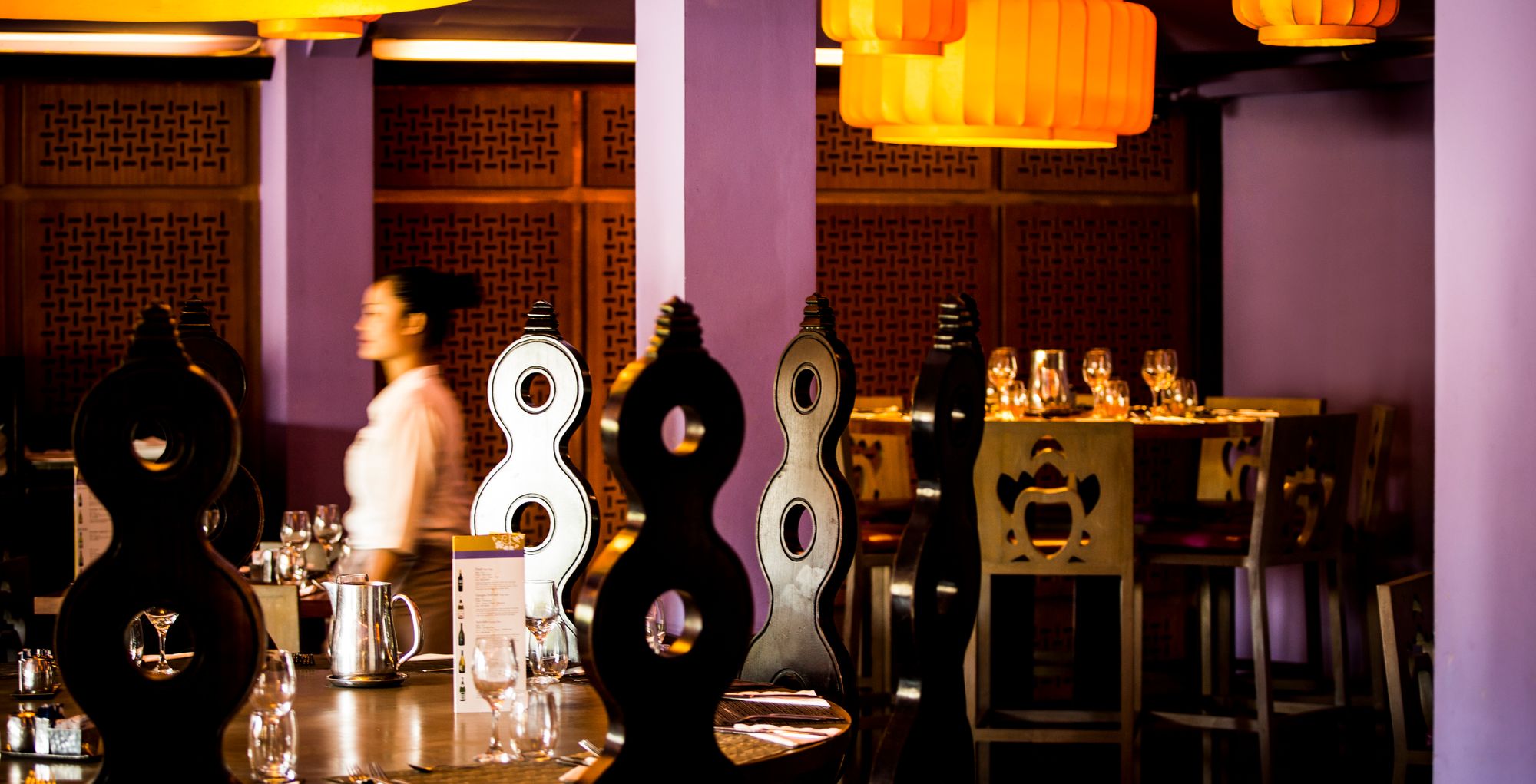 If you're on holiday with the kids, you'll love The Agung at Club Med Bali. Here you can look out over the manicured gardens as you help yourself to international dishes of your choice from the buffet. Those on low-calorie diets are catered for, as are vegetarians and children. There's even a baby corner, where baby food can be prepared by parents.
The Deck Gourmet Lounge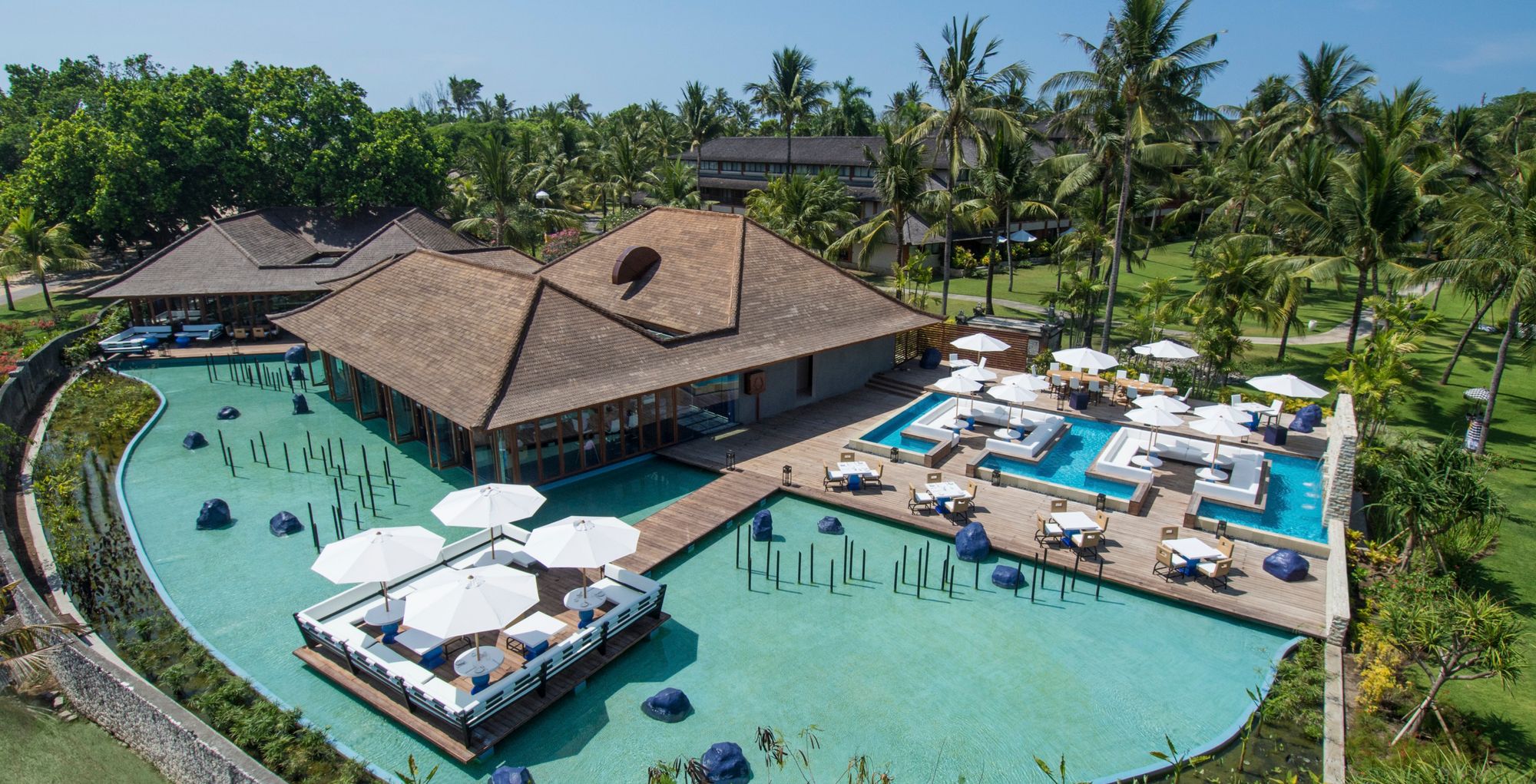 The Deck Gourmet Lounge is a more sophisticated venue with waiter service. Waiters will bring your locally-inspired seafood meals to the table. You may need to order certain specialities in advance.
Rooms
Simple, yet elegant, with views over the gardens, Club Med Bali offers three standards of room; club, deluxe and suite. Interconnecting rooms are available for every standard and clubs will provide you with a balcony or terrace on request. The deluxe rooms will give you additional living space, which is ideal if you're on holiday with your little ones. The extensive private terraces included with the suites, as well as separate living space, make them worth that little bit extra.
Children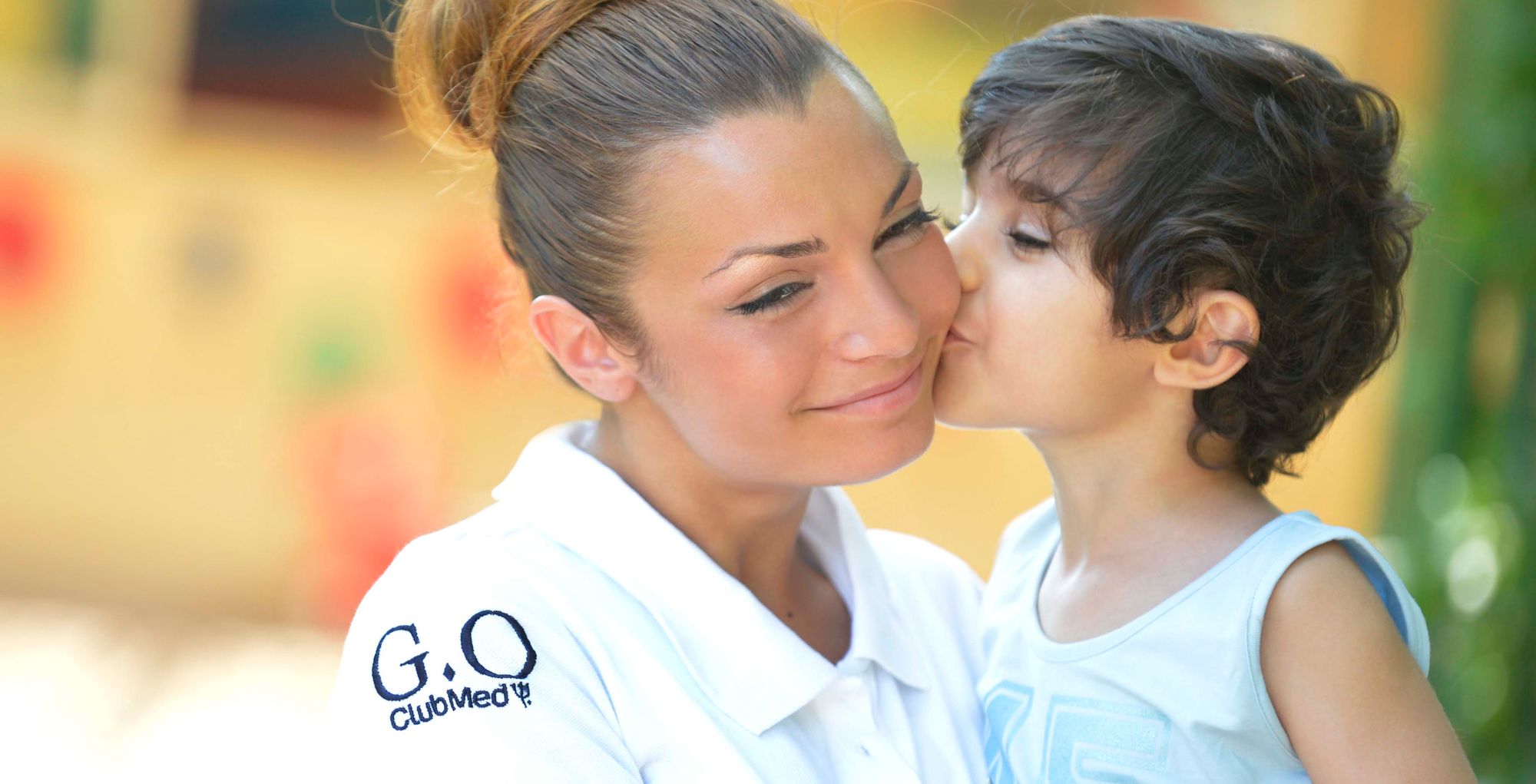 This beach resort is perfect for a family holiday, given their comprehensive childcare provisions. Babies from 4 months can be left in the safe care of professional childminders, while, at the other end of the age scale 17 years olds will be given a schedule of age-appropriate entertainment that will keep them just as happy.
Your kids will be given the opportunity to take part in sports, games and craft projects. They'll be able to put on shows, watch films and even eat with their new friends should they wish.
Activities
Bali is a great location to learn or practise water sports such as surfing, windsurfing, snorkelling, or stand up paddle boarding. Tuition is provided. Golf and tennis are also popular here, along with football, basketball and a whole host of other land-based sports.
The on site fitness and yoga schools will give you lessons in gym -based activities and the Mandara Spa unit is a focal point for the whole resort. Lavishly decorated and designed to inspire an inner peace, you can relax in the hot tub, sauna or Turkish bath while you wait for your treatment.
Location
Club Med Bali is 12km from the vibrant, lively surf resort of Kuta and 30km from Denpasar. To discover a bigger Indonesian city, you could embark on a 45 minute drive, which will get you to Badung.
Booking
If you're fed up with the wet British weather, why not head over to a beach resort where the sunshine is practically guaranteed? The Aspen Travel team have plenty of experience in booking holidays at Club Med Bali for our customers. Please give us a call, or drop us an email to take the first step in booking your dream Bali holiday.